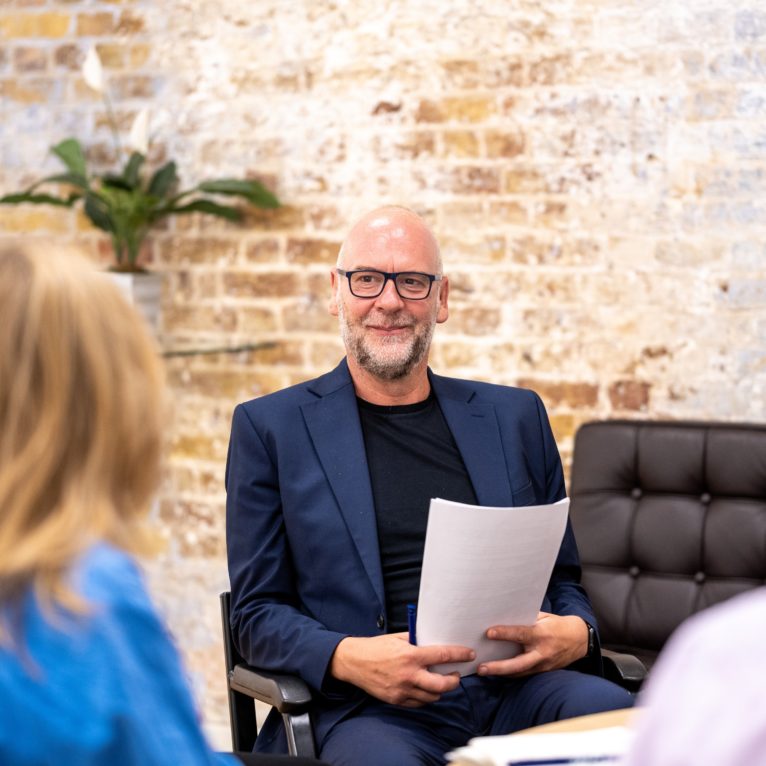 Our Founder David Liddle held a webinar to discuss the need for mediation in businesses, particularly in our post-pandemic world. Here's what you missed.
Why mediation is different
At The Mediation Company, we're firm believers in the power of mediation. We'd shout it from the rooftops if we could. And mediation is not just a process – it's a powerful and transformative experience. In actuality, mediation is a shorthand way of talking about the concepts of justice.
In life, justice always prevails – but what does this justice look like? Is it fair, inclusive, and liberating? Or is it dysfunctional, self-serving, and divisive? When companies choose formal litigation, it's sadly the latter. Draconian grievance, bullying and harassment (GBH) procedures encourage and facilitate bad behaviour, failing to address root issues, and leaving disaster in their wake.
Conflict doesn't have to be like this. It can be a creative and constructive conversation if we just know how. That's where mediation comes in: a restorative process, but also a mindset, a framework, and a set of skills. It requires involved parties to come to a mutual agreement, observed and guided by an objective and confidential mediator. This gives real authority and autonomy to the individual, rather than the adjudicator – far removing the process from the black-and-white outcomes of courtrooms and hearings. By asking parties to collaborate in an open conversation about the conflict, mediation promotes dialogue, compassion, empathy, respect, courage, trust, and tolerance. It's a values-based and person-centred process, turning fight, flight, freeze or fall responses into flow. Insidious organisational damage is healed, broken relationships are repaired, and both business productivity and personal wellbeing are restored.
At The Mediation Company, our life's mission is to urge everyone else to follow suit, pivoting from retribution to restoration.
How it works
The message is clear, and the benefits are boundless. The mediation itself usually lasts for one full day, with four key steps:
Step 1: The referral
A member of the business support team will liaise to agree dates and logistics.
The case is allocated to an expert mediation consultant.
Step 2: Confidential calls with parties
Both (or all) parties will be contacted for an initial introduction and opportunity to answer questions.
Step 3: One day mediation
The mediator meets each party individually to explore the past and the present of the conflict in question.
The mediator meets the parties for a second time to prepare them for the joint meeting.
The joint mediation meeting involves opening statements from the parties, and questions and a summary by the mediator. Parties will be facilitated in an open exchange and conversation, problem-solving and developing a resolution action plan. The mediation will close with a mutually agreed outcome.
Step 4: Twelve months aftercare
We check in at regular intervals once the mediation itself is completed. This is to see how the parties are getting on with their agreements, and to provide an opportunity to deliver further support, where needed.
David's top tips for mediators
Our Founder and CEO, David Liddle, has been mediating for 20 years with our sister organisation, The TCM Group. To date, they have an overwhelming 93% success rate. David certainly knows a thing or two about mediation. He offered some words of wisdom to our avid listeners:
Listen actively
Create a safe space. Ask open questions. Acknowledge, affirm, and summarise.
Be empathetic
What is going on for the parties right now? Walk in their shoes.
Don't judge, evaluate, assume or blame
Support the person to tell you their story. Suspend judgement.
Depersonalise the situation
Encourage the speaker to describe their observations, their feelings, and their needs.
Focus on interests and needs
Make requests of each other which are mutually beneficial.
The new normal
As made evident, mediation should always have been a priority for businesses. And now, it's more urgent than ever before. The fear and stresses of the pandemic resulted in an exponential rise in the uptake of mediation as organisations realised the fragility of collective wellbeing. Complaints and concerns needed to be met with open minds, listened to, and understood, rather than prodded and provoked by formal litigation procedures. After 18 months of turmoil, people needed to be put back together with the respect and compassion that they deserved. A survey by EY speaks volumes:
It's simple: empower, transform, and liberate. For us, mediation is the priority – it should be for you, too. For the highest degree of flexibility, why not consider our online mediation services, to reach a hybrid workforce?
Watch the recording below:
You may also like to read